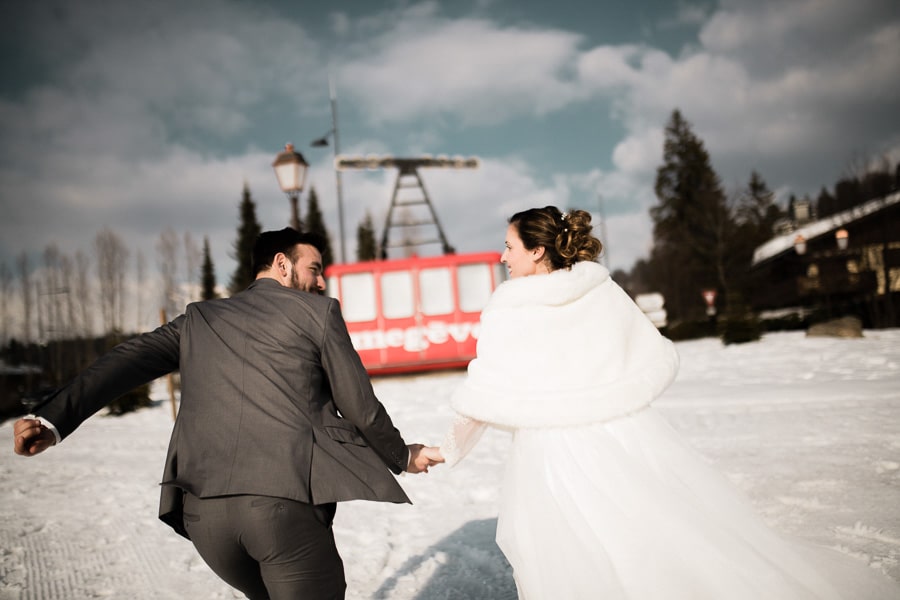 Moreover, it is an opportunity for me to meet quality and passionate providers.
This superb day is organized by Emilie Houlon "Les bulles d'Emilie", thanks to her for her trust.
The day begins at the Arboisie Hotel in Megève, Haute Savoie.
The cold, the snow, but a magnificent scenery when I meet this beautiful couple, Lucile and Kevin.